In this workshop located in Renon, Franz Messner began to devote himself to artistic processing,
working on a whole series of sculptures.

Franz Messner / Messner Architects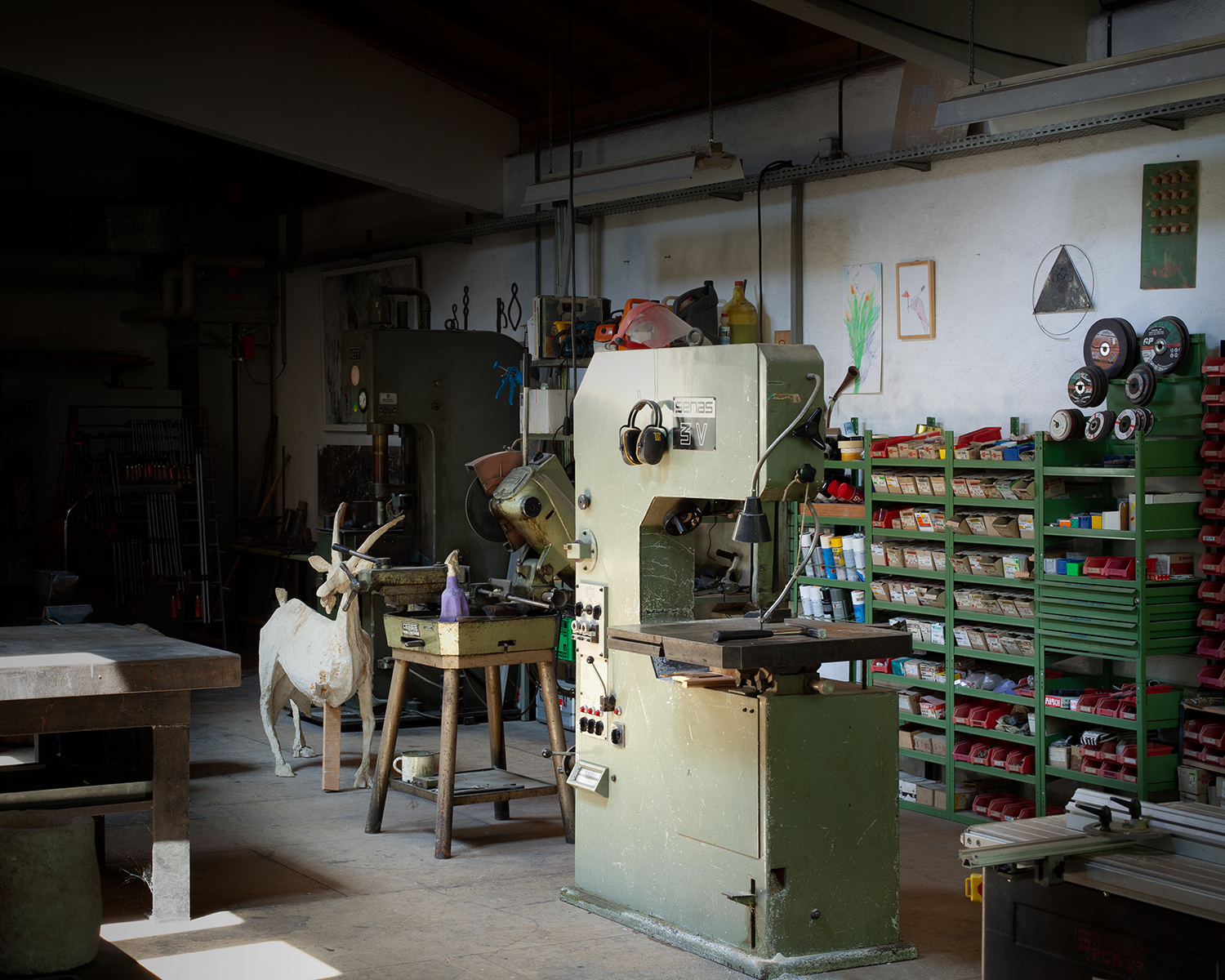 Books, tools, objects of daily use, art works, all kind of samples, chairs and models are an indispensable part of the workspace: the silent presences that mediate the relationship between man and space. These spaces are an immense source of inspiration, a precious and inexhaustible universe where the relationship between space and life that unfolds within it is strongly noticeable.

In his workshop, Franz Messner - a true maestro both in thinking and the making - began to devote himself to artistic processing working on a whole series of sculptures and graphic works, but also developing impressing land art projects, which reflect the wide range of inspirations. His works made in iron, steel, stone, wood and also in glass are marked testimonies capable of transmitting over time his intellectual heritage, his artistic and spiritual message.

Since their childhood the artist introduced his sons David and Verena - founders of Messner Architects - into these surroundings. Years later by working together they refurbished and redesigned several sacred spaces such as the Parish Church of San Michele and the church of San Giuseppe nel Bosco in Stella, only to name a few.

The insight into Messner's laboratory reveals their intellectual and cultural universe. These images open the doors to an intimate dimension, contributing to the understanding of their being in the world.


︎To see the entire project, please request the PDF format via email.