Inducing a surreal physical experience through minimal maneuvers, buildings
with smooth concrete panels and simple geometric volumes instinctively hint
at the work of Japanese architect Tadao Ando.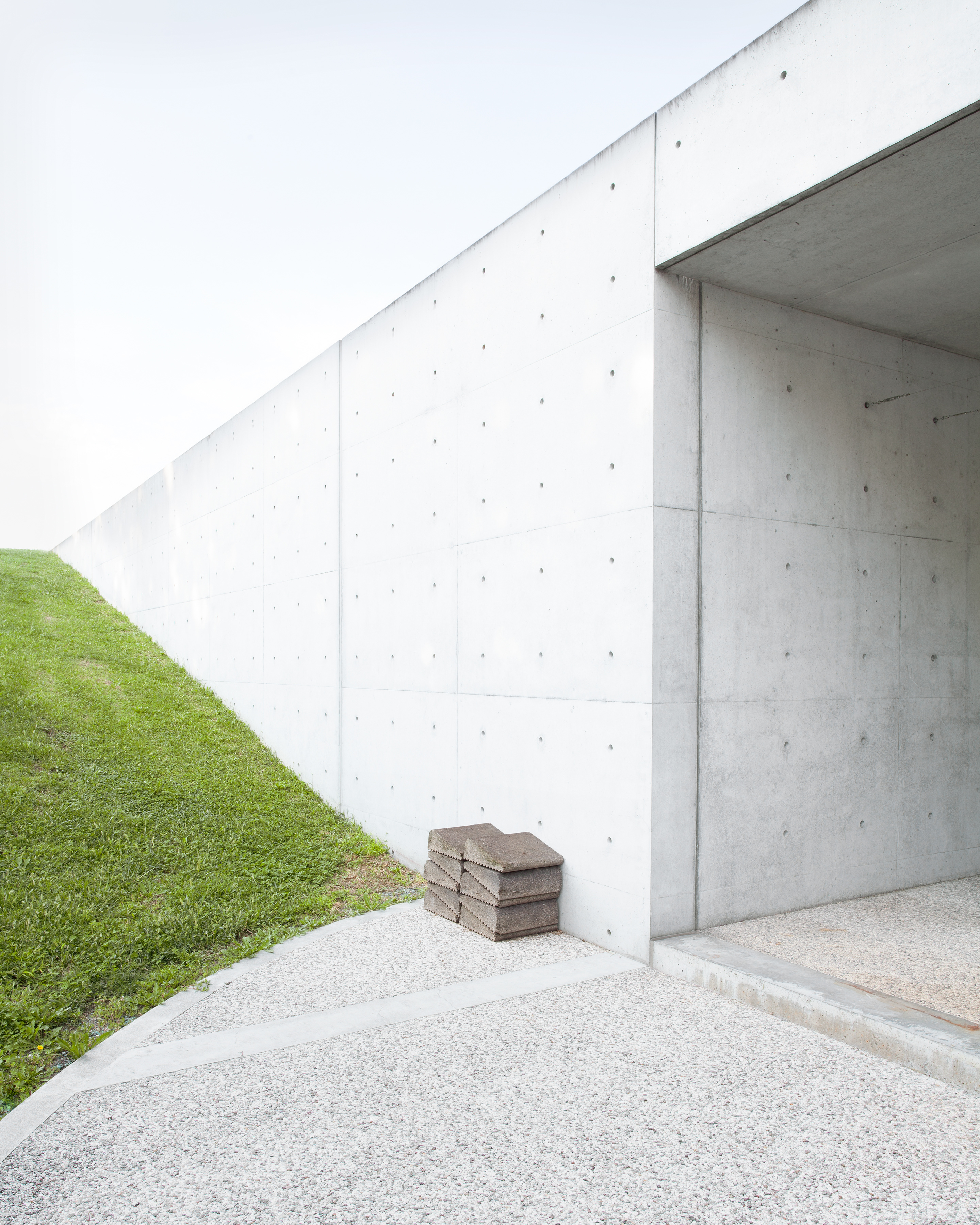 At an ongoing exhibition at the Centre Pompidou, photographs of the headquarters of Fabrica, Ando's first European commission in 1992, are showcased. Located near the city of Treviso, the building was an old villa restored to become a thriving creative research center.

Villa Pastega Manera, built on an area of 51,000 square meters, went through a rigorous study of traditional construction techniques and material sampling to commence the redesign. The photographs feature the harmonious integration between the historical structure and seamless renovations.
Surrounding an elliptical porticoed square, the various programs such as the laboratories, offices, and the helicoidal library can be accessed by a broad staircase. Originally porticoed extensions of the Veneto villa, the "barchessa" wings of the building are repurposed as laboratories and an auditorium while utilizing the same materials and existing Palladian-style construction techniques.
A line of monolithic twelve-meter high columns stands opposite the structure, emphasizing the trope of the traditional villa.

To preserve the dichotomy between the memory of the seventeenth-century villa and the necessity of the contemporary laboratories and offices, Ando planned most of the new installation ten meters below the natural ground level.


Text written by Vansundhra Aggarwal
︎To see the entire project, please request the PDF format via email.